Thursday, June 08, 2006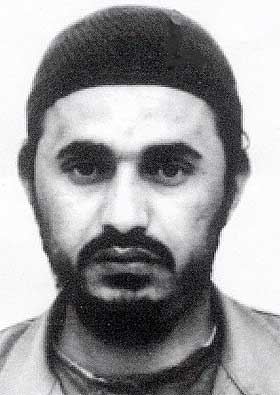 As we celebrate the killing of a human being...Abu Musab Al-Zarqawi...and we surely will celebrate, please take a moment to read the article linked at the title of this post.
Sidney Blumenthal reveals that George Bush...SENIOR...attempted to have Defense Secty. Donald Rumsfeld replaced, but was rebuffed by reigning monarch G. W. Bush.
The article goes into great detail about not only this episode, but also into the larger story of how this conflict has gone so wrong so quickly...and so predictably.
That ALL the President's men said this was a fool's errand...save a few neo-con NON-MILITARY suits in the White House...speaks to why the elder Bush felt compelled to once again exert a little parental control over a rebellious child.
Please read it, and whenever someone tells you we could never have predicted the current state of the Iraqi conflict, pass them the link.
It is not sensational, it is not an anti-Bush diatribe. It is the plain truth, supported by the words of actual participants on the ground...American and other coalition participants.
Comments:
Lesley -
It certainly doesn't seem like "brain surgery" to have predicted the current state of affairs. :)
When the Soviets tried to take Afghanistan, it worked out...badly. They left in disgrace. We were instrumental in helping the Afghani Mujahideen do that. And now the Mujahideen are blowing US up.
And now we're mired in Iraq just as the Soviets were in Afghanistan, fighting the SAME guys we trained.
It would be ironic if it weren't so tragic.
Thanks for writing!
Old Gary -
My father was in the Navy (pilot), and my step-father was in the Army (data processing - Korea).
I was not in the military.
As for Bush 1, he was DCI before being president, and was very familiar with keeping despots "contained". He knew that toppling Saddam after Kuwait would have been utterly foolish. His failure to be re-elected had nothing to do with Iraq, and everything to do with a crumbling economy and a sort of "out of touch" presentation, as well as the worst VP in the history of organized politics...Agnew and Nelson Rockefeller included!
Bush Jr. took valid political capital after 9/11 and the Afghani invasion, and instead of moving (with a broad worldwide coalition) on to real threats (uncontained) like No. Korea or Iran or Syria, he went (virtually alone) for revenge against Iraq, which had no WMD, no hope of waging war after sanctions all but bankrupted the nation, and no Islamic radicals beheading Americans.
He picked on the easiest mark on the playground, and used an army trained for jungle combat and kinetic warfare into sitting duck Peacekeepers with no clear sense of the enemy and no clear sense of what constitutes victory. And he did it (under false pretenses) with inadequate numbers, inadequate protection, inadequate post-conflict planning, and inadequate (and incompetent) leadership.
Rumsfeld said just yesterday that the insurgency will likely last 10 years or more.
SO what constitutes victory that will allow our kids...the ones left standing...to come home proudly?
And will they be treated like victors if Iraqi civilians are still being blown to bits every day?
Or will it be another Viet Nam...a black mark whereby the troops will only continue to be victimized by society?
Bush 1 was a genius compared to W.
History will bear that out, I'm confident. Which is very sad.
But thank you for writing! I appreciate your comments.
Post a Comment
<< Home